Last weekend I attended my first ever SMASH! convention after a purely-by-chance last minute conversation with the PR manager, and she kindly and swiftly organized a press pass for me. I went there representing this blog, and this would be my second convention ever, with the first being SupaNova last year. Around that time I was also able to convince an old friend to attend the convention with me, and this would also end up being his first SMASH!
For one thing I loved the venue, the Sydney Convention Center located right in the heart of the lovely Darling Harbor. The Harbor is a great place to hang out, with so much culture, food, entertainment, and an always lively atmosphere, and so holding a pop culture convention there made everything even more fun and lively than usual. It's funny because just days before I was reading a research paper on consumer subculture, this study looked at the biker culture in particular, how a very distinct brand (Harley Davidson) would unite people under a single banner, and these people over the decades would create these unique and time-honored set of traditions, beliefs, and practices, all resulting the creation of this well-defined and instantly recognizable culture and lifestyle, one that will easily prevail for generations. SMASH! was a showcase of many such consumer subcultures, and while consumerism is never viewed as the most passionate or intellectual of modern human behaviorism, the passion and enthusiasm held by the people so deeply involved in the culture itself still holds a lot of artistic, creative, and intellectual value.
SMASH! is celebration of a multitude of fandoms, mediums, and brands. Whether it's video games, cartoons, anime, manga, board games, card games, and anything else that invokes the term geek in the mind of the everyday Joe....SMASH! had it covered. Regardless of what particular fandom you held, there was something there for anyone who felt enthusiastic and passionate about pop culture. I will say that the event was most certainly better organized than SupaNova (at least the one I attended last year), as the layout of convention center was put to good use and everything seemed to be logically placed and located, rather than clustering everything into one show floor.
Workshops, autograph signings, gaming booths, gaming tournaments, card tournaments, screenings, arts and crafts, maid cafes, industry panels, academic lectures...whew! there certainly was a lot happening there and I don't think I had the chance to check all of the things out. With so much going on, the entry price was quite reasonable, and as my friend put it....the $35 was worth it for the passion alone.
Mindscape had some video game booths set up, and they're pretty much the Australian publisher of games produced by Konami and TecmoKoei. They had playable demos for Yaiba: Ninja Gaiden Z, Castlevania: Lords of Shadow 2, and the new Pro Evolution Soccer game. Playing these demos was the first thing I did when I stepped inside the convention. Lords of Shadow 2 is one of my most anticipated games of 2013, and I really enjoyed what I played. The combat system wasn't the strongest trait of the original Lords of Shadow but it seems that the sequel is really going to add a lot more depth and fluidity to it, as the demo allowed me to switch between three distinct weapons on the fly much like in DmC. The Yaiba: Ninja Gaiden Z demo blew my mind! When they first announced the game I was ecstatic because I felt that out of all current video game franchises, Ninja Gaiden was the one that most desperately needed a complete reboot, and that's what Yaiba is. The game is smooth, fluid, blistering fast, and just absolutely vicious! Everything about it just clicks so perfectly when it comes to controls and gameplay mechanics, and aesthetically it has so much stylized personality and flair going for it. The demo showcased plenty of what the game is going to offer, and it really left me wanting to come back for more. When it comes out early 2014, I think Yaiba: Ninja Gaiden Z is going to be one of the top releases of the year.
Once I was done checking out the games I headed over to the main stage to enjoy some live music. Love Tumburin played a nice 30 minute set, and they were followed by Otaku Idol Haruko Momoi, who is known for her music as well as voice work in anime and video games like Steins;Gate, Tales of the Abyss, Haruhi Suzumiya, and more. She also performed a nice 30 minute set-list covering her songs from her music career as well as the original songs she performed for anime. Her vocal range was certainly quite diverse as she effortlessly switched between pitches and notes, which obviously explains her dual career as both a singer and a voice actress. I also liked the personal nods she gave to young fans dressed as Haruhi Suzumiya.
The one thing that disappointing me about the live music performance was the weak attendance, it took place early in the day with the encore taking place around lunchtime, and so there was hardly any crowd to complement the live music atmosphere (that old dude with the glow-sticks could only have done so much....). Perhaps in the future the organizers can look into placing the musical acts later in the day, so that more people have a chance to show up as the line at the entrance was still busy up until 1 pm.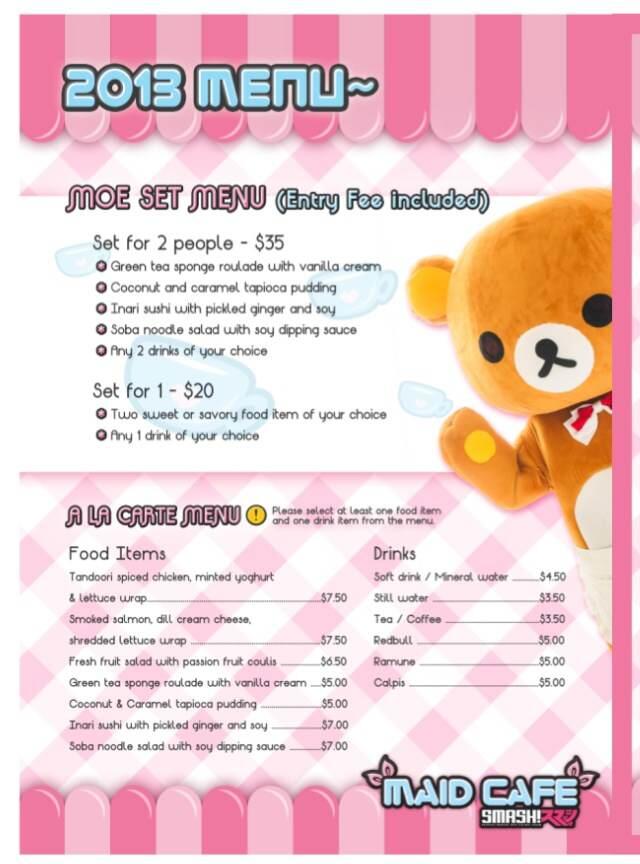 I have to give a special shout out to Hanabee here, the up and coming publisher of anime in Australia. They pick up some really good stuff like Kids on the Slope and Mine Fujiko to release in Australia. Their releases are also of fantastic quality, and unlike most publishers, their pricing is ideal for Australian anime fans. They announced that they teamed up with Tezuka productions to publish the Princess Knight anime series in Australia! Which is a pretty big deal, because I recently read through the manga and I think it's one of the hallmarks of the medium, also I think this anime could not have been released to Western audiences at a better time, the cynical pop-culture critics would do well to get acquainted with an inspiring and strong female lead like Princess Sapphire. Oh and Hanabee were one of the few (if not the only) vendors handing out free stuff that day, so kudos to them! They gave away a pretty solid anime sampler DVD.
Cosplay is a big highlight at these things, and perhaps it is the cosplayers who get the most enjoyment out of a convention like SMASH! There was no shortage of people dressed up as their favorite video game and anime characters. The cosplay competition held by MadMan took place on the main stage, and unlike the musical performances, this contest had a full-house attendance! Pretty much every seat was occupied and immediately I wished that this crowd was present when Love Tumburin and Haruko Momoi were singing and playing their hearts out...but oh well. The cosplay contest went on for roughly two hours, the crowd was lively, and the participants showed off some pretty impressive costumes, I particularly liked the Monster Hunter cosplay, a lot of excruciating attention to detail was put into that life-like replica of the real thing. It wasn't just cosplayers standing there looking pretty, as some also performed synchronized dance routines and even comedy skits. The MC of the contest was just so awkward, but her awkwardness kinda grew on you as things moved along. Still, she got plenty of heat from the crowd. All things considered, the cosplay competition was pretty much the main event of SMASH!
There was so much going on there, but I pretty much covered my own personal highlights. It's fun to be part of something that is so enthusiastic and passionate, and it's nice to see that people of all ages from all walks of life, all put their petty differences aside to share and enjoy their common love for things like Pokemon, My Little Pony, One Piece, Vocaloid, and whatever else.
Maybe Consumerism and consumer sub-cultures ain't so bad after all.
Hell...perhaps that's how mankind may eventually achieve world peace.
*All images used in this post belong to SMASH!